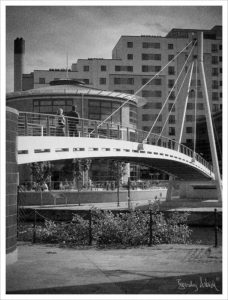 This is a bit of a paradox as in essence I don't believe that 'communities' can be developed!
We can only help individuals to develop, and in the process of their development they reach out and connect, forming networks which in turn lead to 'community'.  Community is a by-product of personal development.
However there is much that we can do in the way we develop people that will lead to the development of sustainable communities.  And there is much that we get horribly wrong!
So, for example when we choose to develop 'entrepreneurs' instead of 'people' we legitimise the narrow pursuit of profit and business development and run the risk of building businesses that serve their owners but not wider society.
My approaches to community development are person centred, developing:
self interest and power
association, co-operation and competition
social capital and networks.
Examples of my community development work include:
"Mike has a great knack of getting to the heart of an issue and he is not afraid to debunk anyone who is trying to make things too complicated. He is great fun to work with and is someone you can trust to do the best for the client at all times. Good taste in music and beer too."

Steve Hinton, Chairman, QED Consulting